Atonement Booklets
Work of Atonement

Atonement Booklet Downloads/Descargas
Chapel of Blessed Sacrament
Capilla Virtual • Español
* For information about online items (free PDF booklets), click on picture of book.

• Traducir al español. .

Expiaçao livretos portugues .

Filipino
Charity + Immolation
Through Mary and with Mary
The Apostolic Roman Catholic Church
Will triumph under the cross of Christ
---
---
---
Over 40 nations unite spiritually on Sunday to pray the rosary for Our Lady's help in fighting evil
PINE BLUFF, Wisconsin, October 4, 2018 (LifeSiteNews) — Catholics in more than 40 countries across the world will unite this Sunday to fight the forces of evil prowling the earth and the Church by praying the rosary.
An effort that began as a U.S. response to Poland's flourishing Rosary at the Borders last fall has gone global with rosary rallies planned worldwide in what organizers are calling a "clarion call of the Immaculata."
The term Immaculata derives from the word immaculate, which in Catholic theology means free from sin, also denoting the Virgin Mary and the Immaculate Conception.
"This is a worldwide effort to combat the powers of darkness," the Rosary Coast to Coast website states.
Citing the myriad social ills that have befallen the culture in the U.S. and the world – including sexual hedonism, abortion, divorce, pornography and drug use – the rosary effort recalls Our Lady's appearances throughout history, where she predicted the societal decay and called for Catholics to pray in reparation.
Casualties often go unseen in this war with no borders, the initiative's information also says, but very few are left unwounded.
"The enemies encamped against us seek to rob us of our dignity – the essential dignity of the human person, being made in the image and likeness of God," it states.
"What was once done in darkness is now celebrated in the light," the rosary organizers continue. "Yet, where before we may have been blinded, God's unfathomable mercy is opening the hearts, the minds and the eyes of people of Faith. Our Lady's Clarion Call – the call once trumpeted at Quito, LaSalette, Fatima, Tre Fontane and Akita — is upon us."
Earlier this year, Catholics in the United States were invited to pray the 54-day Novena for Our Nation from the Feast of the Assumption on August 15 through the Feast of Our Lady of the Rosary on October 7, concluding with the Rosary Coast to Coast. It was the second such effort involving the novena culminating with the rosary rally on the feast of Our Lady of the Rosary.
Several U.S. cardinals and bishops have endorsed the Rosary Coast the Coast. Hundreds of U.S. sites have registered participation in the rosary rally. The initiative operates under the Mantle of Our Lady of Guadalupe, and its patrons are St. Michael the Archangel and Padre Pio. [More at LifeSiteNews].
---
• New Holy League of Nations Launching Spiritual Battle
LA CROSSE, Wisconsin, July 4, 2018 (LifeSiteNews) — National Rosary organizers from around the world are joining forces to create a new "Holy League."
There have been a number of "Holy Leagues" in history, national allies coming together to protect Christendom from its political enemies. Now, inspired by the mass rosary prayer events of recent months, the organizers of the American "Rosary Coast to Coast" have invited Catholics around the world to join them in a worldwide 54 Day Novena beginning at 4 PM (Eastern Time) on August 15, the Feast of the Assumption of the Blessed Virgin Mary, and culminating in a rosary on October 7, the Feast of the Most Holy Rosary.
"The formation of the New Holy League of Nations declares a united front in the worldwide spiritual battle, defending the dignity of the human person–life, marriage, family, as well as religious liberty," organizers of Rosary Coast to Coast stated in a press release on Tuesday.
Unlike the Holy Leagues of old, this army will not be using blades, arrows, or cannons. "This 'declaration of war' is 'not against flesh and blood; but against principalities and power, against the rulers of the world of this darkness, against the spirits of wickedness in the high places." (Ephesians 6:12)," Rosary Coast-to-Coast explained. "Together we are calling upon God, through the powerful intercession of Our Lady of the Rosary, to heal our countries and return them to Holiness."
Every group that participates is asked to choose intentions specific to their nation.
• -Novena for Our Nation (YouTube) .

• Rosary Coast to Coast (YouTube)
• How to Pray the 54 Day Novena • People have asked over time about the Luminous Mysteries — this novena was given by Our Lady as noted above in 1884 and only allows for the Joyful, Sorrowful and Glorious Mysteries.
---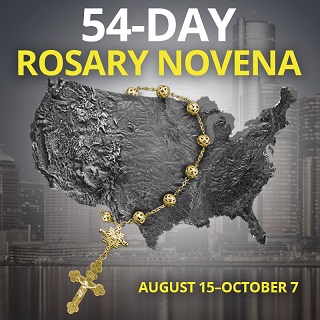 . . • Novena for Our Nation
• The Truth About the Second Vatican Council
---
How Can One Become a Victim Soul?
Work of Atonement - Franciscan Minims
Victimado de las Almas Pequeñas — ESPAÑOL. .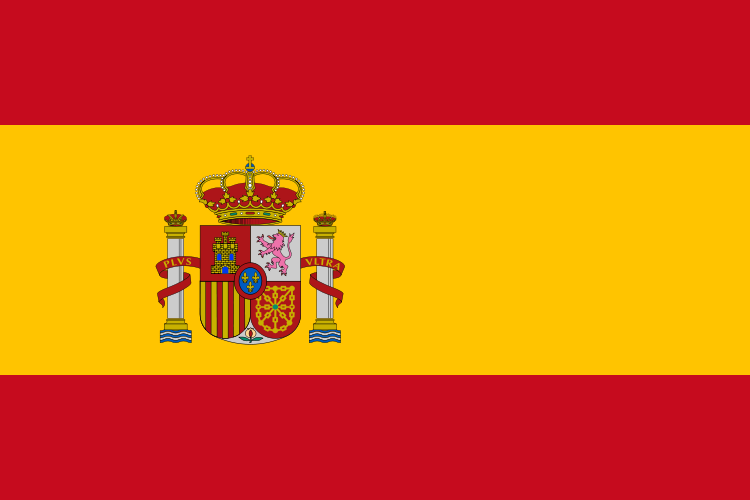 ---
---
• The End of Our Era. Mark Mallett. 19 min.
(Transcript of beginning) As we watch what is coming out of Hollywood, the television series, the movies, and so on, we can see that even among the secular group, there is an expectation of some world-changing events, that are going to turn the whole world upside down, the end of an era as we know it, or perhaps even the end of the world. And we hear so much speculation today as to what's coming, that it's going to be 2012, when everything is going to happen, and that type of thing. We hear even within Christianity, certain evangelical Christians saying that Jesus' return is imminent, that the Lord is coming, but then we also hear from other elements within Catholicism: this is not the end of the world, but the end of an era, and that there is going to be a time of peace, an era of peace, or triumph.
And so in this program I want to speak about what I believe is coming, based not upon my own opinion again, but based upon what the church tradition is saying, and what the early Church fathers and the voices within the church are telling us and have been saying for over 2,000 years, and I think we're just beginning now to recover those things, because for a long time, it seems that the whole notion, the whole talk of the end times, of the coming of Christ, has been buried in the Church, which was certainly not the spirit of St. Paul, or of St. Peter or of St. John. There was always this expectation of the parousia, the coming of Our Lord. etc. etc.
• Great Shaking, Great Awakening. by Mark Mallett. 16 min.
• The Final Confrontation: Mark Mallett. 13 min.
Disclaimer. Atonement Booklets does not necessarily agree with opinions expressed in other websites or videos.
• Reparation or Chastisement: the Choice is Ours. 54 min.
(Partial Transcript). There is a restaurant and bar in Maryland, near Baltimore, to be exact; it is called the Ale Mary, A-L-E Mary. This inappropriate name is just the tip of the iceberg, when it comes to blasphemy. You see, inside the bar, you have, in addition to the liquor, the wine, and glasses, a series of chalices, that can be used by patrons as the vessel of choice, as they down their draft beers and margaritas. Besides old chalices, the bar also has a monstrance, a monstrance near the whiskey, that is strewn with mardi gras beads. At one time the luna, that had held the Blessed Sacrament, but now this little window in the monstrance, has a picture of a smiley face with a moustache. Many of the restaurants throughout this country and Europe, also use old church items, including bars made from actual altars, and communion rails, as well as rare bases, used to display expensive brandys, instead of various devotional statues.
Listen, o western world; wake up, Christian West, the handwriting is on the wall. In ancient days, the Babylonian king Belshazzar ate and drank with his lords and ladies, using golden vessels from the temple used in Jerusalem. Then, after this blasphemy, a mysterious hand, a floating hand, appeared. And that hand began to write a message upon the wall, where the king was. The strange message was about the nation's coming destruction. The message read: Mene Tekel Peres. The prophet Daniel was then called in to decipher the words, and with divine enlightenment Daniel warned the Babylonian king, "Your days are numbered. You have been weighed in the balance, and you have been found wanting. Your kingdom will be divided, and it will be conquered. You have blasphemed the Lord, yet no one is making reparation. Therefore there is no mercy for you."
The modern world is now in a similar predicament, with blasphemies aimed at the good Lord and at Our Lady, as well as so much ingratitude, and indifference toward their loving care. Reparation must be done now, if we are going to receive the mercy of God. Modern man is always speaking about himself, about his rights. etc.
• The Coming Chastisement. 1 hr. 3 min.
(Partial Transcript). When you start talking about chastisement, many times people think you are a little kooky, a little bit wacko, what do you mean, chastisement? You get the impression, sometimes, that the main-stream would not agree with that idea, that God will be punishing the earth. And in order to dispel that a little bit, I want to just mention that in the years that I've worked with this organization, Tradition, Family and Property, one of the functions that I've done is the Fatima statue custodian, which means we take a big statue of Our Lady, we travel around and go into different houses, and promote the Fatima message. We talk about why Fatima is important. While I was doing that, ..... the message of Fatima predicts that there will be a chastisement coming upon mankind. ... ....
Just in a nutshell, the idea is this: that it is not merciful to allow mankind to continue sinning and destroying itself. And if the only means to turn society around, is that God punishes the world, that punishment is an act of mercy. Just like a parent punishing the child, who is going to get himself into trouble, if he keeps going the way he is. It is an act of justice, but also of mercy. ... ...
= = = = = = = = = = = = =
Words of Our Lord from 1923
His Words Will be Light and Life
Our Lord Speaks to Josefa Menendez

On Aug. 21, 1922, our Lord said to Josefa Menendez in France: "Having loved souls, I love them still. My Heart is not so much wounded by sin, as torn with grief that they will not take refuge with Me after it.
I want to forgive, I want the world to know through my chosen ones, that my Heart is overflowing with love and mercy, and is waiting for sinners.
Here, Josefa said, I told him that they know it already... He must not forget how wretched I am, and quite capable of obstructing all His plans.
"I know well that souls do know it," He answered kindly, "but from time to time I must make them hear a fresh call. And now I want to use you, little and miserable one. You have but one thing to do: love Me and abandon yourself to My will. I will keep you hidden in My Heart, and none shall discover you. My words will not be read till after you are dead. Throw yourself, therefore, into My Heart, and with immense love I will sustain you. Do you not realize, Josefa, My fondness for you? Have I not given you enough proofs already?" And as Josefa again humbly put forward her many relapses. "I have foreseen them from all eternity, and that is why I love you," was all His reply.
Two days later he said: "I want you to write, Josefa, I want to speak to you of the souls I so love. I want them always to be able to find in My words a remedy for their infirmities."
In 1923 Our Lord said: "I want the world to be saved, peace and union to prevail everywhere. It is my will to reign, and reign I shall, through reparation made by chosen souls, and through a new realization by all men of my kindness, my mercy and my love. My words will be light and life for an incalculable number of souls. They will all be printed, read and preached, and I will grant very special grace, that by them souls may be enlightened and transformed." --- excerpt from "Way of Divine Love," p. 412.
---
Gaze on my wounds and let yourself be guided by grace and by the desire to comfort me who am the victim of sin. Do not be afraid that your torments will ever equal mine; my grace will help you to do whatever I ask of you. -- Way of Divine Love, p. 280.
Tell the Mother that my Heart allows and disposes all things in view of my work. -- WDL (Way of Divine Love), p. 220
Courage. I can give you no better gift than suffering. It is the self-same road that I trod. -- WDL, 65
If you surrender all, you will find everything in my Heart. -- WDL, 88
---
Way of Divine Love. Part 1. -- Download PDF
---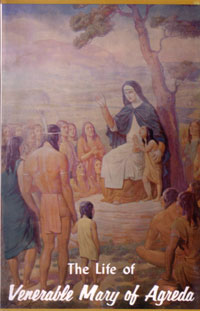 • Rosary Meditations from the Mystical City of God, by Mary of Agreda. A thought for each Hail Mary of the Rosary. -- Download PDF
Short Biography of Mary of Agreda
The Assumption from City of God by Agreda
Rosary Meditations 12 page booklet, on Gloria TV.
Rosary Meditations * * [all formats: HTM, PDF, printed booklet, + "Descent of Christ into Hell"]

New! Prayer for the Souls in Purgatory
Reflections from the Franciscan Minims: March 2001 Old issue of bi-monthly magazine of Franciscan Minims in Mexico --
Other Issues of Reflections 2001--2005. Scroll down the page
Free Traditional Catholic Books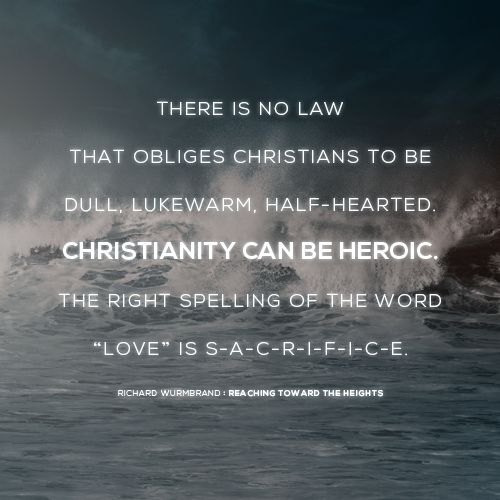 • Old Issues of Reflections. Bi-monthly magazine from Franciscan Minims in Mexico City.
• Reality of Hell . Apparitions of Condemned Souls
What Jesus Really Wants
In 1938, Our Lord spoke to a Capuchin nun, Sister Consolata, in Italy and told her: "Do you know why I do not allow you many vocal prayers? Because an act of love is more fruitful.... Do not waste time, because every act of love represents a soul saved.... The greatest gift of all that you can offer to me is a day full of love.... I have rights over you. You told me that you love me! For this reason I desire an endless 'Jesus, Mary, I love you. Save souls!'
"If a creature of good will loves me and will make of his life a single act of love, from waking up to falling asleep (of course, with his heart), I will do incredible things for that soul. I thirst for love.... I thirst for being loved by my creatures!
"Souls believe that an austere and penitent life is needed to come to me. Can you see how they misrepresent me? They picture me as fearsome, while I am just kind! How easily do they forget the precept that I have given to you: 'You will love the Lord your God with all your heart, with all your soul, etc.' Today, as yesterday, as tomorrow, I will ask My creatures for love--always and forever." -- (taken from "Jesus Appeals to the World," by Lorenzo Sales.)
See Unceasing Act of Love by Sister Consolata
---

Octavio Michelini (14 August 1906 - 15 October 1979) of Mirandola, Italy was an Italian Roman Catholic Priest, considered to be a mystic. In 1975 he began to publish books pertaining to his visions of Jesus and Mary. Attached are the six volumes. He wrote many things about the Priesthood, evils within the church, the world, and Vatican 11.
Click the link below, to access: Confidences of Jesus to a Priest, by Octavio Michelini
The Blessed Virgin as a Child, by Francisco Zurbarán. "This picture has earned for its author eternal salvation and that of many other souls." -- Our Lord to Madre Concepcion. April 1970
Victim of Love, by Jordi Rivero
Our understanding of "victim of love" or "victim soul" is found in Jesus the Victim, the popular concept of victim centered on suffering. Victim is someone who suffers unjustly. Suffering is viewed as something to be avoided, something feared.
In Catholic thought a victim soul is often described as a person who has accepted God's invitation to suffer more than most, in union with Christ's own Passion and Death.
We understand victim soul in Christ's act of love, which we are called to enter. We become the grain of wheat buried in the earth. Those who trust him and love him sincerely accept dying to themselves. For whoever seeks to keep his life for himself loses it. (cf. Jn 12,24-25).
The Church's experience shows that every form of holiness, even if it follows different paths, always passes through the Way of the Cross, the way of self-denial. The Saints' biographies describe men and women who, docile to the divine plan, sometimes faced unspeakable trials and suffering, persecution and martyrdom. They persevered in their commitment: "they... have come out of the great tribulation", one reads in Revelation, "they have washed their robes and made them white in the blood of the Lamb" (Ap 7,14). Their names are written in the book of life (cf. Ap 20,12) and Heaven is their eternal dwelling-place. [Read More Here.]
Sacrifice and suffering out of love for God. video. 5 min.
---
Long-ago Prophecy Materializes Today
Prophecies made in Ecuador three centuries ago are now being fulfilled completely.
♦ Long-ago prophecy materializes today
The Imminent Chastisement
for Not Fulfilling Our Lady's Request
By Father Paul Kramer, B.Ph., S.T.B., M.Div., S.T.L. (Cand.)
The following is an edited transcript of a speech given at the Ambassadors of Jesus and Mary Seminar in Glendale, California, September 24, 2004.
How often we hear the questions, in the context of all the confusion in the Church, the troubles in the world, "What is it leading to? Where will it end?" We know exactly where it's going to end, because Our Lady of Fatima said, "In the end, My Immaculate Heart will triumph ..." What is going to bring about that triumph were the words that followed, "In the end, My Immaculate Heart will triumph, the Holy Father will consecrate Russia to Me, Russia will be converted, and a period of peace will be given to the world."
Unanimously, those who have spoken prophetically, and the apparitions of the Blessed Virgin Mary, tell us that there will be a great chastisement of the world. All of the most certain prophecies and apparitions tell us that it will be at the time when wickedness, when evil, seem to be triumphant, when all appears to be lost; as Our Lady said in Quito, Ecuador in 1634.
"My Time Will Come"
She says "Then My time will come." The Miracle of Grace will break out upon the world. Evil will be destroyed, wickedness will be conquered. And it is all set forth in the Message of Fatima, in the Secret of Fatima, and most importantly in the third part of the Secret that is commonly called the Third Secret of Fatima. Our Lady said if people are going to continue to sin against God, then the world is going to be chastised. The very first request Our Lady made, was that people stop sinning against God, because God is already too much offended.
May the Virgin of Perpetual Help be loved, praised, invoked and eternally blessed!
May She be my hope, my love, my Mother, my refuge and my life. Amen.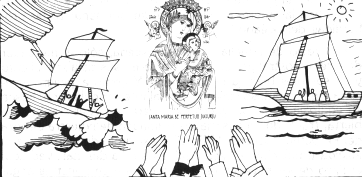 • Novena to Our Lady of Perpetual Help:
1 - 2 - 3 --- 4 - 5 - 6 --- 7 - 8 - 9 - Our Lady of Perpetual Help (Wikipedia)
The Glories of Mary, by St. Alphonsus de Liguori
Gories of Mary by St. Alphonsus Liguori (audiobook)
---
Collection of Prophecies and warnings about the latter times
---
St. Raphael Oil -- A Blessed Sacramental
---
• Love of the Sacred Heart. Revelations of St. Gertrude the Great. 5 min.
-- Jesus would once more tell his ungrateful creatures how much He loves them, would press them to His Heart, remind them of all he has done for them, and again try to touch their hearts and to save them. Love must penetrate still more deeply, and enkindle its flames in the very depths of our hearts. The love of Jesus must transform us into Himself, even as the fire transforms iron into its own nature, that so He may offer to His heavenly Father souls -- victims in one holocaust with Himself.
• Are Only A Few Saved? -- 8 minutes.
Going to Heaven Is All That Matters
Attaining Heaven, the everlasting salvation and glorification of your soul, is the only thing in your life that matters at all. In fact it is the only goal that can really bring you true and lasting happiness. Are you sure that when you die you will go to Heaven, and live for ever and ever in happiness with God?
In the 1950s Our Lady appeared to a nun, and explained to her how God had picked America to save the world. And America has saved the world from Communism, Hitler, Radical Islam and many other things. She warns of a great new war that will also hit America, unless we correct our immoral actions and acceptance of sins like abortion, contraception, lust, impurity and pride. Our Lady, terrible as an army in battle array, is fighting a spiritual war for the soul of America. She needs our help.
The Battle for the Soul of America
The major reason why so many people go to Hell, is the sin of pride, rebellion and disobedience.
This sin is when we decide what is good or bad, instead of just accepting what God teaches. In order to give a compellng example of this, we read about the life and death of Gloria Polo, who believed she was being a good Catholic, but died and was at the gates of Hell. Her sin was that she believed she was doing God's will, because so many good people treated her as if she was a holy person.
Death -- Resurrection of Gloria Polo
Are you sure and certain that you are on the road to Heaven?
If you believe in Heaven, you believe in the Bible, even if you do not know it, because that is the only place you can ever know about Heaven. One of the great sins mentioned in the Bible is SLOTH and the major sin of sloth is mental sloth; the greatest laziness is failure to study the word of God.
Why is this laziness and indifference so sinful? In the third chapter of the Bible we learn that all Heaven was closed when Adam and Eve disobeyed God by eating from the Tree of the Knowledge of Good and Evil. Eve wanted to be like God by deciding what was good or evil.
Then we read the first chapter of John's Gospel, where we learn that Christ is the Word of God, and the Word created all that was created in the entire universe and everything that is written in the Bible.
When asked "How can we go to Heaven", Christ answered: "Keep the commandments." Simple as that! But do you think you are keeping the commandments when all you know is the Ten Commandments of Moses? If you read all the Bible you would see that in Leviticus God teaches us how to Love God and how to worship Him in the details and ceremonies of the priests and sacrifices. The book of Deuteronomy shows us how we must Love God.
The main lesson of the Bible is that God was, little by little, creating a sacrifice, and he also established a visible kingdom to perpetuate this sacrifice. He put an earthly man, Peter and his successors, at the head of this kingdom, his church, and promised that he would not err in Faith and Morals, that he would be with Peter and his flock, his kingdom, until the end of the world.
Many find this fact hard to believe, but you can study all the popes in history and never find one error, even from bad popes. Read Catholic Doctrine and you will love the way it was written, because in each law it gives the errors, the law and the reference in the Bible.
If you know the laws of Christ (the Word of God) and know that you keep them, you can know you are going to Heaven.
"The Church is not keeping up with the Times – God would not want me to do this"
In the 1950s Catholics were Catholics; many are no longer, because they do not want to be out of touch with the modern world. "Friendship with this world is enmity with God." (Scripture) Attempting to change the church to the mentality of the modern world is sinful. It is a heresy condemned by the Popes, named Modernism.
Saul Alinski (1909--1972) was a Jewish American community organizer. His book, Rules for Radicals was published in 1971, shortly before his death. Alinsky's principles have been applied over the last four decades by numerous government, labor, community, and congregation-based organizations. His book has helped to spread Modernism.
In this book he outlined how to take over schools, the news media, the government, and even the history books. He planed to little by little to infiltrate the Churches and degrade the constitution of the USA. Most important is that he dedicated his book to Lucifer, the first radical.
Morality was Alinski's greatest enemy, and to overcome this he had to get moral teaching out of the schools, Churches and even government laws. His idea was to replace moral laws with Lucifer's laws of tolerance, non-judgmentalism, and acceptance of all point of views.
He even wanted laws against speaking out against any kind of sin. Alinski's followers infiltrated the schools and churches and led the progressive movement in politics. Progressives believe that the constitution is old fashioned and needs to be re-interpreted to fit the modern world. This plan was so successful that it produced the greatest sin of our age, 'That our conscience is the God of good or evil.' This concept is what Lucifer wanted Eve to believe, and this is a sure way to hell.
= = = = = = = = =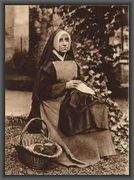 Sor Josefa Menendez, Religious of the Sacred Heart, 1890--1923
Madre Concepcion Zuniga wrote a booklet entitled Legion of Victim Souls, that was given an Imprimatur by a bishop in Mexico in 1966. In that work she explained, with Our Lord's help, how victim souls should be. The first part has many scriptural quotations, interpreted according to the traditional doctrine of the Catholic Church. Our Lord needs the help of as many souls as possible.
Below: photo of Madre Concepcion at age 28.
Work of Atonement, Legion of Victim Souls
The Work of Atonement is the highest consecration that one can make, to surrender oneself to Jesus in doing His Divine Will.
Requirements to Become a Victim-Soul
• Daily Mass
• Monthly Confession
• Morning Offering
• Daily Rosary
• Own personal devotions
• Must wear Miraculous and St. Benedict medal, as well as a Brown Scapular.
Benefits of Victimhood
• Victim-Souls never see Purgatory, they will see Heaven
• Special Graces from the Blessed Mother and Her Son
• Receive greater merits for prayers and Holy Masses
• You become the apple of the Father's eye, because you desire to imitate His Son
• Victim-Souls united with victimhood are holding back the great chastisement
• The purpose of victimhood is to release suffering souls from Purgatory, and to save sinners from the horror of eternal condemnation.
Consecration of the Legion of Victim Souls

LORD my God, you have asked everything of your little servant: take and receive everything, then. (See "Victimhood of Little Souls" in the list of free atonement booklets for complete consecration.)
Booklets for Atoning Souls
Guidelines of Conduct:
Free leaflets available here
Download free booklets here: Atonement Booklets
About us and our mission: We are unworthy servants of our God and Lord Jesus Christ who, by the grace of God, -- Read More Here
* New Booklets:

- Rejoicing in God -- commentary on the Magnificat
The Sacred Journey of Paula -- by St. Jerome --- The Men of Nineveh Will Judge You, by Charles Reed

Message of 1970, with a painting of The Young Virgin, by Francisco Zurbaran. " This picture has earned for its author eternal salvation and that of many souls."
THIS image was revealed by God Our Lord to Maria Concepcion Zuniga on March 4, 1932. It was prophesied, moreover, that a time would come when Divine Justice would be venerated through this image, and a cult of love would be rendered to "my victim Heart." Our Lord referred to it on other occasions by calling it "the Sun of Justice." (Malachy 4:2)
When she had the vision of the image that is reproduced, she heard the voice of the Blessed Virgin, who explained it in the following words: "There are three rays of divine Justice, because of the Trinity of God, and when divine Justice discharges itself on the world as a terrible shaft of immense sanctity, these three rays pass through the Heart of the Word Incarnate, Mediator between Heaven and earth, who, as a victim, remains crucified in the Holy Eucharist. And this Heart, Fountain of all sweetness, converts them into his own essence, to shed them on souls as a beneficial rain, making blossom flowers of sacred perfume (roses, passion-flowers and lilies: charity, penance and purity). And despite such great love, the world responds with the greatest ingratitude, fleeing from the splendor of his rays and from the tenderness of His love, and increasing His mystical sufferings, hurling darts of ignominy (sins) at him."
Mirror Site: Four Last Things -- Atonement Booklets
Stories of Hell -- How the holy fear of hell has made many saints
Chapel of the Blessed Sacrament -- with Perpetual Adoration, Rosary, Liturgy of the Hours, and Benediction of the Blessed Sacrament.
Victim Souls -- Albert Drexel. Words of the Savior given to Rev. Albert Drexel in 1977 about victim souls.
* New Booklet: Reparation is a Fundamental Obligation of Christianity (8 pages) by Raoul Plus, S.J. -- written in 1921. Download PDF
* In the same series: How We Can Make Reparation, by Leading a Simple Christian Life, by Raoul Plus, S.J. --- Download PDF
Disclaimer: Atonement Booklets does not necessarily agree with or support opinions and viewpoints expressed on other websites.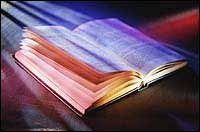 ---
Maria Concepcion Zuniga's most famous book is Legion of Victim Souls. [Imprimatur: 1966] -- Our Lord is seeking a group of generous souls, who will help to save sinners from perdition. To see this book in PDF format, click on the link below. To download it, right click and then choose "Save Target as..." You may have to install Adobe Reader on your PC.


Visits since June 25, 2012
(red dots show where visitors are from)
* * * * * * * * * * * * * * * * * *
---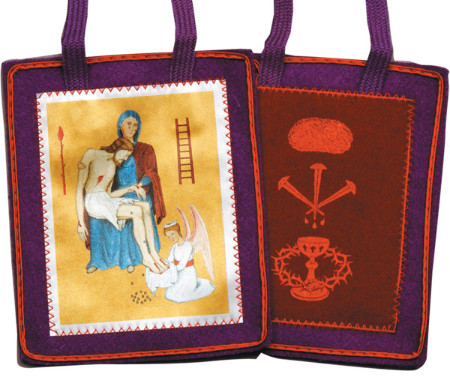 The Scapular of Benediction and Protection
This powerful scapular is a privilege offered by Our Lord and Our Lady to lead us throught the terrible times, when the world will face the Holy Wrath of God. Not only is the wearing of this scapular strongly recommended, but its exposition in our chapels and houses will give special protection.
Franciscan Minims. Legion of victim souls. Villa de Guadalupe, Mexico City.
There are victim souls in Latin America, North America, Europe, Asia and Africa: men and women, laity, religious and clergy.
PRAYER TO ST. MICHAEL
(originally written by Pope Leo XIII, Sept. 25, 1888 - unedited)
O glorious Archangel St. Michael, Prince of the heavenly host, be our defense in the terrible warfare which we carry on against principalities and powers, against the rulers of this world of darkness, spirits of evil. Come to the aid of man, whom GOD created immortal, made in His own image and likeness, and redeemed at a great price from the tyranny of the devil. Fight this day the battle of the LORD, together with the holy angels, as already thou hast fought the leader of the proud angels, Lucifer, and his apostate host, who were powerless to resist thee, nor was there place for them any longer in Heaven. That cruel, that ancient serpent, who is called the devil or Satan who seduces the whole world, was cast into the abyss with his angels. Behold, this primeval enemy and slayer of men has taken courage. Transformed into an angel of light, he wanders about with all the multitude of wicked spirits, invading the earth, in order to blot out the name of GOD and of His CHRIST to seize upon, slay and cast into eternal perdition souls destined for the crown of eternal glory. This wicked dragon pours out, as a most impure flood, the venom of his malice on men of depraved mind and corrupt heart, the spirit of lying, of impiety, of blasphemy, and the pestilent breath of impurity, and of every vice and iniquity. These most crafty enemies have filled and inebriated with gall and bitterness the Church, the spouse of the immaculate Lamb, and have laid impious hands on her most sacred possessions. In the Holy Place itself, where has been set up the See of the most holy Peter and the Chair of Truth for the light of the world, they have raised the throne of their abominable impiety, with the iniquitous design that when the Pastor has been struck, the sheep may be scattered. Arise then, O invincible Prince, bring help against the attacks of the lost spirits to the people of GOD, and give them the victory. They venerate thee as their protector and patron; in thee holy Church glories as her defense against the malicious power of Hell; to thee has GOD entrusted the souls of men to be established in heavenly beatitude. Oh, pray to the GOD of peace, that He may put Satan under our feet, so far conquered that he may no longer be able to hold men in captivity and harm the Church.
Offer our prayers in the sight of the Most High, that they may quickly conciliate the mercies of the LORD: and beating down the dragon, the ancient serpent, who is the devil and Satan, do thou again make him captive in the abyss, that he may no longer seduce the nations. Amen.
V. Behold the Cross of the LORD; be scattered ye hostile powers.
R. The Lion of the tribe of Juda has conquered, the root of David.
V. Let Thy mercies be upon us, O LORD.
R. As we have hoped in Thee.
V. O LORD, hear my prayer.
Compassion Toward Animals
"If you have men who will exclude any of God's creatures from the shelter of compassion and pity, you will have men who will deal likewise with their fellow men." -- Saint Francis of Assisi, 1181--1226
• Farm Sanctuary Org --- Pro Life America -- PETA --
Disclaimer: Atonement Booklets does not necessarily agree with or support opinions expressed on other websites.
PRAYER TO ST. DAGOBERT
St. Dagobert, faithful and true, with our sadness, but above all, with God's most merciful Grace, please hear us, and come to the help and defense of the unborn and the helpless. Amen
A life not fulfilled in Christ is no life at all. Where true charity is, there is where Our Blessed Lord is. Therefore, in this world of Sauls, we need to be like St. Paul. May the most holy Trinity, be always praised and adored in Heaven and on earth, forever and ever.
Litany of St. Dagobert
St. Dagobert, Faithful King, pray for us
St. Dagobert, Son of the Catholic Church, pray for us
St. Dagobert, victim and martyr, pray for us
St. Dagobert, founder of monasteries, pray for us
St. Dagobert, friend of saints, pray for us
St. Dagobert, champion of the people, pray for us
St. Dagobert, determined against adversity, pray for us
St. Dagobert, help against injustice, pray for us
St. Dagobert, defender of helpless victims, pray for us
St. Dagobert, instrument of God, pray for us
St. Dagobert, guide of light and wisdom, pray for us
St. Dagobert, restorer of peace, pray for us
St. Dagobert, just servant, pray for us
St. Dagobert, faithful until the end, pray for us
St. Dagobert, peace be with you, pray for us
St. Dagobert, friend of God, pray for us

This litany was composed by Francis Nave (C.H.)
St. Dagobert's feast day is December 23. He was killed on Dec. 23, 679 A.D. and canonized in 872 A.D. by a conclave with the Pope's approval.
Martyred king of Austrasia. The son of King Sigebert II , Dagobert took the throne as a child and was forced into exile. Bishop Dido of Poitiers, France, took him to Ireland when Childebert was named king. Dagobert regained his throne in 675 , but he was murdered only four years later. Ebroin, the mayor of the palace, slew him on December 23 while on a hunt­ing trip. Dagobert was a friend of St. Wilfrid.
Born a Prince, the son of Saint Sigebert III, king of Austrasia, and Chimnechild of Burgundy. Upon Sigebert's death in 656 when Dagobert was still a child, the throne was stolen by Dagobert's guardian Gimoald in order to make his own son, Childebert, king. Dagobert was kidnapped and exiled to Ireland and England where he was placed with Dido, bishop of Poitiers, France. He attended school at the court of the king. Friend of Saint Wilfred of York. He married an English princess, and had several children including Saint Irmina of Oehren and Saint Adela of Pfalzel. Fought against Theodercus III. Eventually recalled to Austrasia for a supposed reunion, he died in a "hunting accident" that most considered a murder committed to permanently remove him from the throne.
Born c.650 Died 23 December 679 at Lorraine, France in a hunting accident by Ebroin, mayor of the palace. May have been murdered, and is considered a martyr
Patronage: kidnap victims, kings, orphans, parents of large families --St. Dagobert prayers also available at Life Offering page.
= = = = = = = = = = = = = = = = = = = = =
• 50 Years After Vatican Council II. 30 min.
• The Effects of Vatican II. 25 min.
• Why the New Mass and New Rite? 38 min.
= = = = = = = = = = = = = = = = = =
• Life Offering to the Sacred Heart through the Immaculate Heart of Mary. A call to be a quiet modern apostle. "My Children! I am calling you to apostolic privilege!" Our Lady. Translated by Stephen Foglein.
---
Atonement Booklets on Facebook
Atonement Booklets (Pinterest)

---
The Holy Sacrifice of the Mass
"We most humbly beseech Thee Almighty God, to command that these offerings be borne by the hands of Thy holy Angel to Thine altar on high in the sight of Thy Divine Majesty, that as many of us as at this altar shall partake of and receive the most holy Body and Blood of Thy Son, may be filled with every heavenly blessing and grace. Through the same Christ our Lord. Amen." -Supplices te Rogamus, from the Canon of the Mass (1962)
---
Legion of Victim Souls
PDF. 56 Pages.
---
">
• Will victimhood help save the souls of your relatives? * Is victimhood necessary?